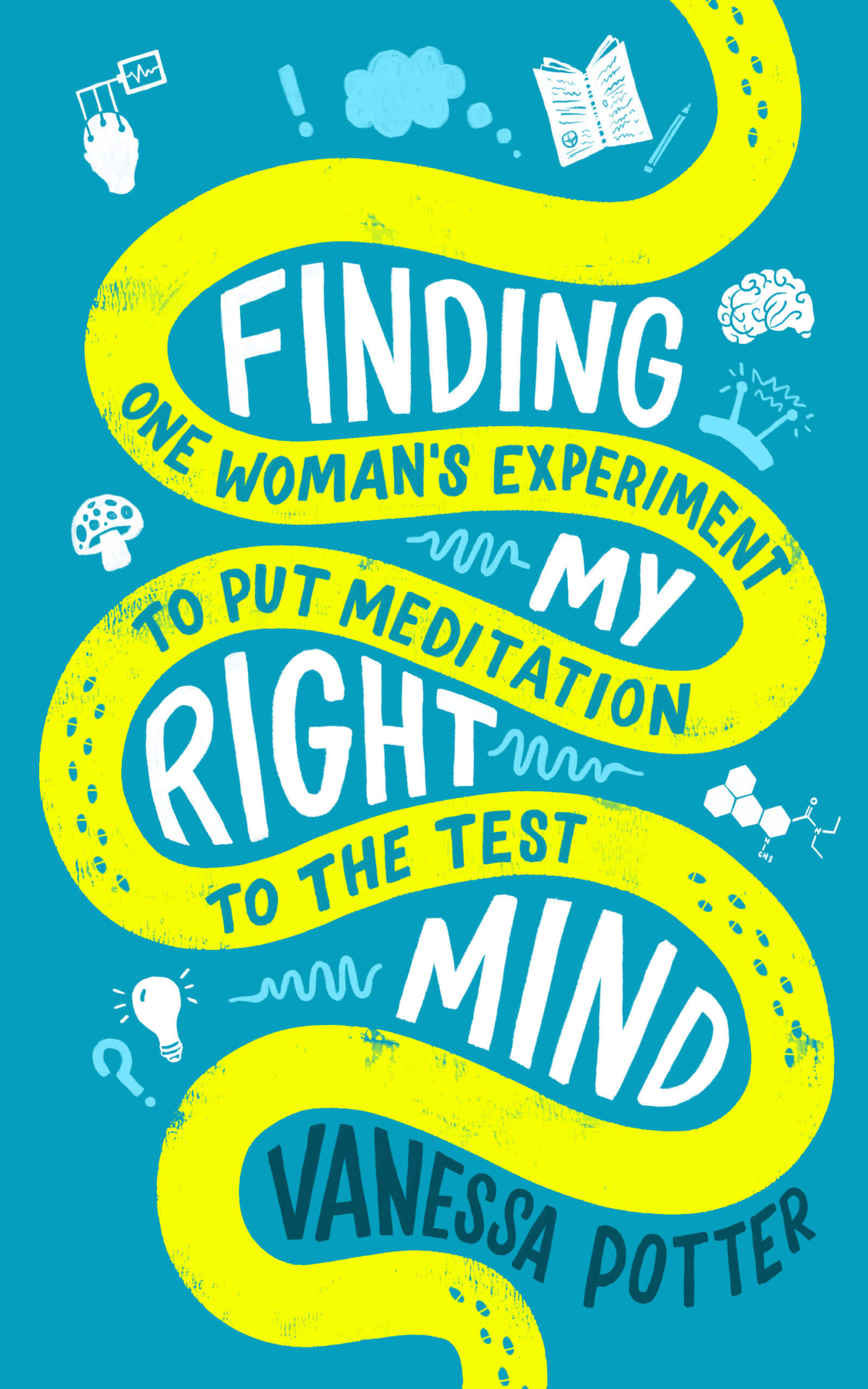 Finding My Right Mind
Do you wonder if mindfulness might lower stress or if hypnosis might cure your insomnia? Knowing where to start is often the biggest barrier to helping yourself. Finding My Right Mind narrates the 3 years and 900 hours I spent practising 12 different ways to train my mind (all while wearing an EEG headset that recorded my brain activity) as part of a meditation experiment with neuroscientists.
Could the right mind-training technique help me shout less, sleep better and connect more? Find out what Vanessa discovered about herself and which technique might work for you.
'It doesn't matter what what you think you know about meditation, consciousness or yourself. There is much to be learnt here.'
Isabel Losada, bestselling author of The Joyful Environmentalist.
I loved this book and couldn't put it down. It has so much fascinating content; I learnt so much. 
Jude, Amazon review
Patient H9: The Story of my Second Sight
In 2012, Vanessa Potter was rendered blind and paralysed overnight following a rare neurological illness. During her year-long recovery and determined to understand the mechanics of her brain, Vanessa reinvented herself as Patient H69 and worked with vision scientists to investigate the science of her lost sight.
When together they discovered previously undiscovered insights about the way in which we see, it opened up the doors to a whole new adventure.
'Reads like a thriller'
The Times
'Patient H69 is powerful and compelling. I was transported into the detail of Vanessa's journey and the particularly potent aspect of the account is the nuanced recounting of her inner journey.'
Rebecca Crane, PhD, MA, PFHEA, DipCot, Director of the Centre for Mindfulness Research and Practice at Bangor University.